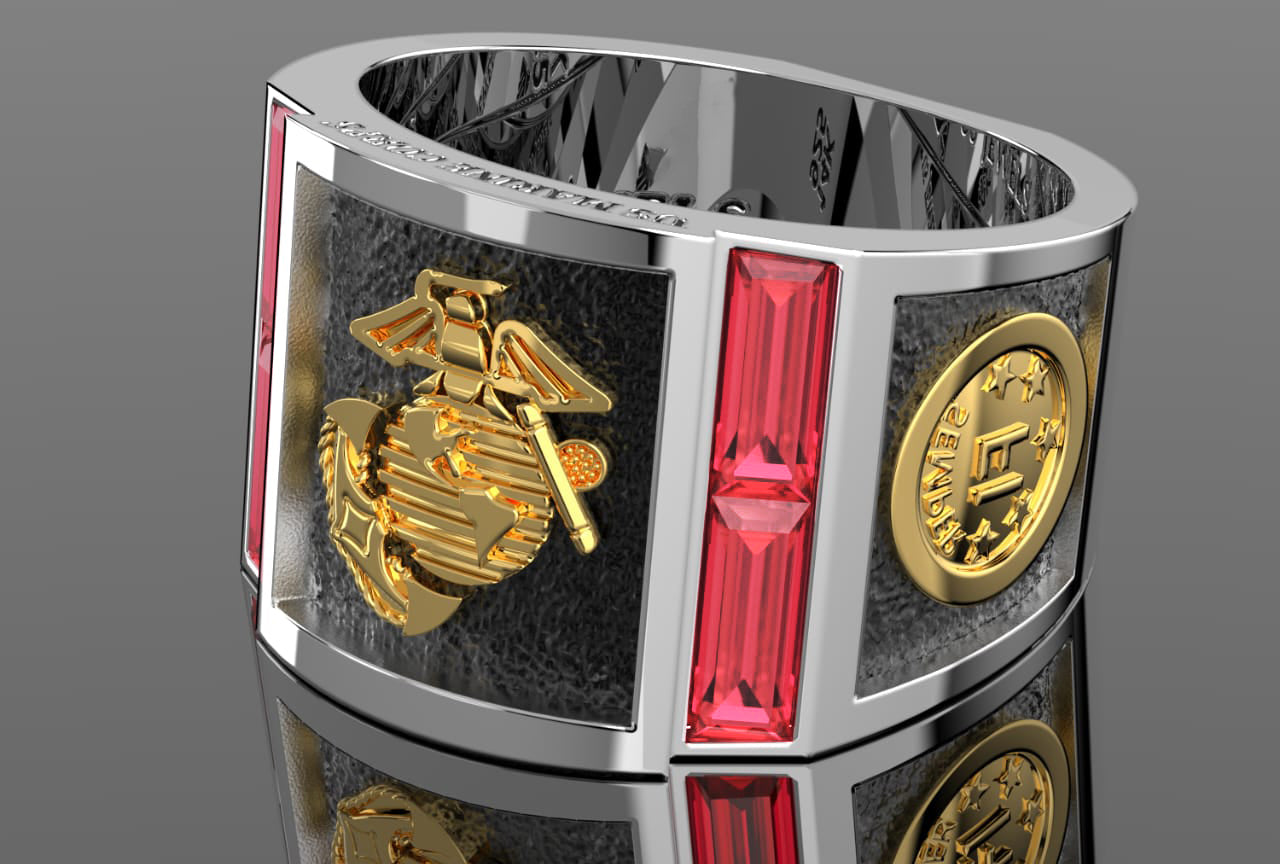 Meaning of a Marine Corps Ring
A United States Marine Corps (USMC) gold ring is a ring worn by active duty and veterans Marines as a symbol of their service and commitment to the Marine Corps. The ring typically features the Marine Corps emblem, which includes an eagle, globe, and anchor, as well as the Marine Corps motto "Semper Fidelis" (Always Faithful) or "Esprit de Corps" (Spirit of the Corps). Some rings may also feature the Marine's rank or other specific details such as their unit or tour of duty.
Wearing a USMC gold ring is a way to show their pride in their service and to honor their fellow Marines. It is also a way for them to connect with other Marines and veterans who have shared the same experiences and who understand the unique culture and traditions of the Marine Corps. It can also be a way to honor those who have served before them.
Overall, the USMC gold ring is a symbol of the Marine Corps and a reminder of the Marines' commitment to their country and their fellow Marines. It is an expression of their pride in their service and their connection to the Marine Corps community.
Here at Hero's Outlet 
There are many different styles of men's rings available, each with its own unique look and design. Some of the most popular styles include: