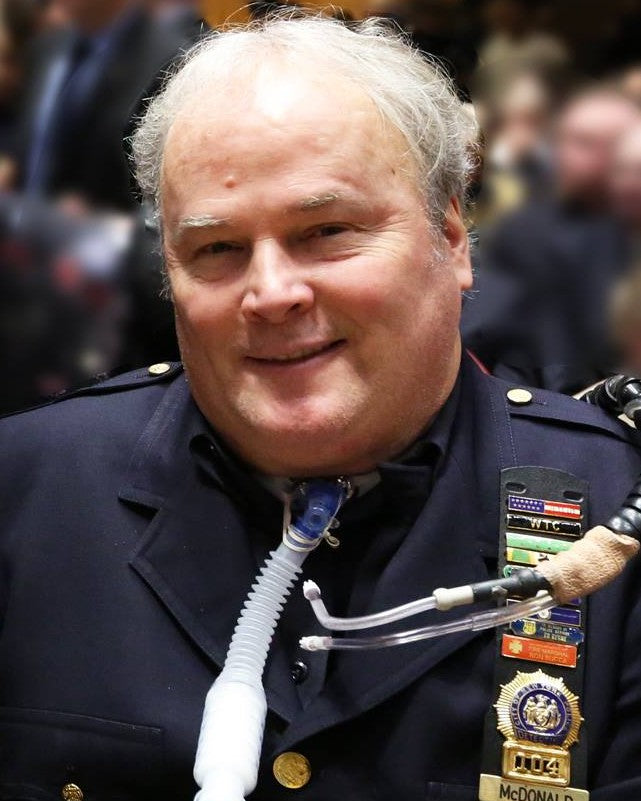 Detective Steven McDonald
Detective Steven McDonald was a New York City police officer who served the city for nearly three decades. He was known for his bravery, dedication, and compassion, and his story continues to inspire people to this day.
Detective Steven McDonald was shot in the line of duty on July 12, 1986, while on patrol in Central Park. He and his partner were responding to a call of a group of young men causing a disturbance in the park. When they approached the group, one of the teenagers pulled out a gun and shot Detective McDonald three times, striking him in the neck, leaving him paralyzed from the neck down.
After the shooting, the teenager, who was 15 years old at the time, was quickly apprehended by the police. He was charged with attempted murder and sentenced to 10 years in prison. Despite the severity of his injury, Detective McDonald never let it defeat him. He dedicated his life to spreading a message of forgiveness and reconciliation, and he became an internationally recognized advocate for peace and nonviolence.
One of the most remarkable things about Detective McDonald was his ability to forgive the teenager who shot him. He publicly forgave the shooter and even visited him in prison. He believed that forgiveness was the only way to truly move on from tragedy and find peace.
Despite his physical limitations, Detective McDonald remained active in the police force and continued to serve the city until his death in 2017. He was a beloved figure among the NYPD and the wider community, and he will always be remembered as a true hero and a symbol of hope and resilience.
His legacy lives on through the many lives he touched, and through the countless people who continue to be inspired by his story. In honor of his sacrifice, there are several ways that we can keep his memory alive and pay tribute to his service.
One way to honor Detective McDonald's sacrifice is to support organizations that carry on his mission of promoting peace and nonviolence. The Steven McDonald Foundation, which was established by the detective and his family, works to promote understanding and respect among people of all backgrounds and to foster peace and nonviolence in our communities. By supporting this foundation, we can help to continue the important work that Detective McDonald started.
As a quadriplegic, Detective McDonald was a powerful advocate for people with disabilities, and his work in this area has helped to improve the lives of many people. By supporting organizations that work to improve accessibility, we can help to continue the important work that Detective McDonald started.